To our Customers, Colleagues and Neighbors
In light of all that is presently occurring in our world, nation and communities, I thought it important for you to know that BSNB is here for you. As an institution, we are in strong financial condition and the current economic slowdown does not diminish our capacity to serve and support you. BSNB is fully functioning and capable of providing a broad array of services.
BSNB has taken steps in line with guidance from state and federal authorities to ensure the health and safety of customers, staff and communities. These safety measures may mean that you interact with us in a different way. For the time being, our branch lobbies are closed, however our drive-thru lanes and ATM's are available and we offer robust online channels to support your banking needs. As always, we greatly value the relationships we share and strive to deliver high quality service and support. To learn more about the changes and resources available to you, please click here.
Additionally, we know and understand that some of our customers are experiencing financial hardship due to illness or loss of income related to COVID-19. In response to this growing need, BSNB has established a dedicated hotline at 518 363-8421 and is offering payment relief to individuals and families. Business customers who may be impacted are asked to contact their Relationship Manager to discuss options and resources that may be available to support their business during this period.
On behalf of our team here at BSNB, I want to thank you for your patience and trust as we work together to remain healthy and overcome the obstacles presented by the current Coronavirus outbreak.
Christopher R. Dowd
President, CEO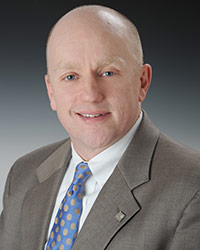 Christopher R. Dowd
President, CEO