Life is full of surprises and opportunities. Working with BSNB Financial Services* can help make sure that you are well prepared for what your future may hold even if you can't predict every outcome. With an overall plan in place and individual strategies aimed to support your life goals and ambitions, you'll feel more confident and less stressed. One of the solutions available to you is mutual fund investing.
---
What is a mutual fund? 
A mutual fund pools the money of many investors to purchase stocks and/or bonds that pursue a stated investment strategy. When you invest in the pool, or fund, you essentially own a piece of the total portfolio of stocks and/or bonds.
Why should I consider mutual funds1?
Investing in mutual funds can help you conveniently diversify your investments.  Our Infinex Financial Consultant will help you consider your investment objectives, risk tolerance and other variables and provide guidance on whether this type of investment makes sense for your individual situation.      
What are the benefits of investing in a mutual fund?
Opportunities for diversifying your portfolio2
Invest with experienced money managers
Low initial investment amounts
Opportunity to set up automatic investments3 through a bank transfer
Convert your investment to cash by redeeming your shares
* Investment and insurance products and services are offered through INFINEX INVESTMENTS, INC. Member FINRA/SIPC. BSNB Financial Services is a trade name of Ballston Spa National Bank. Infinex and Ballston Spa National Bank are not affiliated. Products and services made available through Infinex are not insured by the FDIC or any other agency of the United States and are not deposits or obligations of nor guaranteed or insured by any bank or bank affiliate. These products are subject to investment risk, including the possible loss of value.

1Before investing in a mutual fund, carefully consider its investment objectives, risks, fees, and expenses, which can be found in the prospectus available from the fund. Read it carefully before investing.
2Diversification is a method of controlling risk. It does not assure a profit or the avoidance of loss.
3Dollar cost averaging is a method of controlling risk. It does not assure a gain or the avoidance of loss. Investors should consider their ability to continue a dollar cost averaging program in periods of declining markets.
Get Started
At BSNB Financial Services, our financial planner professionals are ready to comprehensively look at your unique goals and objectives and help you develop solutions for getting to where you want to be.
---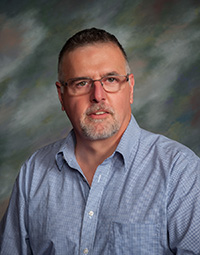 Stephan Scribner, CFP®
Infinex Financial Consultant
BSNB FINANCIAL SERVICES
990 State Route 67
Ballston Spa, NY 12020
(518) 363-8196

Stephan Scribner, CFP®
Certified Financial Planner Board of Standards Inc. owns the certification marks CFP®, Certified Financial PlannerTM and CFP® in the U.S., which it awards to individuals who successfully complete CFP Board's initial and ongoing certification requirements.
---