Understandably, many people postpone planning for long-term care. When you're healthy and well, it's hard to imagine a time when you may be less independent and in need of additional care. At BSNB Financial Services*, we can provide you with the information you need to evaluate whether long-term care insurance coverage will benefit you and your family.
---
What is long-term care insurance? 
Long-term care insurance - sometimes referred to as nursing care insurance or elder care insurance - protects you against the chance that long-term care will cost more than you can afford.  You make premium payments and in exchange, the insurer promises to cover part of your future long-term care expenses. These expenses may include skilled care provided by health care professionals either round-the-clock or less frequently or care you receive by home health workers, nurses' aides and family caregivers.  
Should I consider long-term care insurance? 
Our Infinex Financial Consultant can help you consider long-term care insurance relative to your other financial goals and priorities.  We invite you to speak with us about your specific situation.
What are the benefits?
Provides a way to pay for expenses not covered by health insurance, Medicare or Medicaid.
Can cover a broad range of health care services provided in a nursing home or associated with home-based care.
* Investment and insurance products and services are offered through INFINEX INVESTMENTS, INC. Member FINRA/SIPC. BSNB Financial Services is a trade name of Ballston Spa National Bank. Infinex and Ballston Spa National Bank are not affiliated. Products and services made available through Infinex are not insured by the FDIC or any other agency of the United States and are not deposits or obligations of nor guaranteed or insured by any bank or bank affiliate. These products are subject to investment risk, including the possible loss of value.

1Investors should consider the investment objectives, risks, charges, and expenses associated with 529 Plans before investing. More information about 529 Plans is available in each issuer's official statement, which should be read carefully before investing. Also, before investing, consider whether your state offers a 529 Plan that provides residents with favorable state tax benefits.
2Investing in your home state 529 Plan may have state tax advantages. Please consult your tax advisor for more details.
Get Started
At BSNB Financial Services, our financial planner professionals are ready to comprehensively look at your unique goals and objectives and help you develop solutions for getting to where you want to be.
---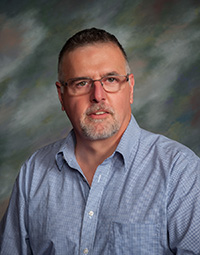 Stephan Scribner, CFP®
Infinex Financial Consultant
BSNB FINANCIAL SERVICES
990 State Route 67
Ballston Spa, NY 12020
(518) 363-8196

Stephan Scribner, CFP®
Certified Financial Planner Board of Standards Inc. owns the certification marks CFP®, Certified Financial PlannerTM and CFP® in the U.S., which it awards to individuals who successfully complete CFP Board's initial and ongoing certification requirements.
---