While there are many uses for life insurance, one of the most common is to replace the loss of income that would occur in the event of your death. When your paychecks or other benefits cease, proceeds from a life insurance policy can help keep your loved ones financially protected and secure. BSNB Financial Services* is here to help you evaluate your need for coverage and to guide you if you are considering investing in life insurance.
---
What is life insurance? 
Life insurance is an agreement between you and an insurer. You pay premium payments to the insurer and in exchange, the insurer promises to pay a certain sum to your beneficiary upon your death based on the terms of your policy.  At a time when resources may be limited, proceeds of the policy can help your family supplement their living expenses or pay off any debt you leave behind.    
How much life insurance do I need? 
Our Infinex Financial Consultant can help you consider a number of factors that influence life insurance needs, including whether or not you are married, the size of your family, and your financial picture.  As your needs change over time, we can also help you re-evaluate your coverage needs.     
What are the benefits of life insurance?
The two basic types of life insurance are term life plans and permanent life, or whole life, plans.  Our Infinex Financial Consultant can help answer your questions and provide guidance given your specific situation.  
Term Plans
Provides coverage for a fixed period of time
Most affordable coverage initially
No cash value accumulated
Whole Life Plans
Premiums are higher initially but never go up
Accumulate cash value which grows tax deferred
May be able to borrow against your cash value for personal use
* Investment and insurance products and services are offered through INFINEX INVESTMENTS, INC. Member FINRA/SIPC. BSNB Financial Services is a trade name of Ballston Spa National Bank. Infinex and Ballston Spa National Bank are not affiliated. Products and services made available through Infinex are not insured by the FDIC or any other agency of the United States and are not deposits or obligations of nor guaranteed or insured by any bank or bank affiliate. These products are subject to investment risk, including the possible loss of value.

Get Started
At BSNB Financial Services, our financial planner professionals are ready to comprehensively look at your unique goals and objectives and help you develop solutions for getting to where you want to be.
---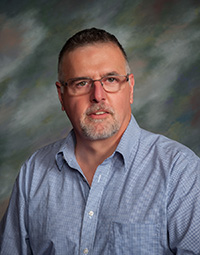 Stephan Scribner, CFP®
Infinex Financial Consultant
BSNB FINANCIAL SERVICES
990 State Route 67
Ballston Spa, NY 12020
(518) 363-8196

Stephan Scribner, CFP®
Certified Financial Planner Board of Standards Inc. owns the certification marks CFP®, Certified Financial PlannerTM and CFP® in the U.S., which it awards to individuals who successfully complete CFP Board's initial and ongoing certification requirements.
---