Many of us look forward to retirement as an opportunity to spend time with loved ones, pursue our hobbies, travel, start a new career or go back to school. BSNB Financial Services* is here to establish strategies today to help ensure you can remain financially independent and able to enjoy these activities when you reach this important milestone. Annuities are one of the options that we can employ.
---
What is an annuity? 
Simply stated, an annuity is a contract between you and an insurance company.  You invest money (either a lump sum or a series of premium payments) with the company and in return the company pays an income stream back to you (or someone you designate) or to a named beneficiary at a point of time in the future.
Is an annuity a good idea for me?
There is no quick answer to this question.  Annuities can be a smart part of an investment strategy depending on when you want to retire, the kind of lifestyle you would like to have, other assets that will support your retirement and how long you may expect your retirement to last.  We invite you to speak with our Infinex Financial Consultant regarding your specific situation.
What are the benefits of an annuity
There are many different types of annuities; two of the more popular types are fixed annuities and variable annuities.  Our Infinex Financial Consultant can help guide you based on your specific situation.  
Fixed Annuities
Safety of principal and stream of income1
Competitive rate of return
Tax-deferred growth
Unlimited contributions
Multiple withdrawal options2
Variable Annuities3
Potential for long-term growth
Wide range of investment choices
Tax advantages4 of a fixed annuity
Protection for your beneficiaries
Lifetime benefits
* Investment and insurance products and services are offered through INFINEX INVESTMENTS, INC. Member FINRA/SIPC. BSNB Financial Services is a trade name of Ballston Spa National Bank. Infinex and Ballston Spa National Bank are not affiliated. Products and services made available through Infinex are not insured by the FDIC or any other agency of the United States and are not deposits or obligations of nor guaranteed or insured by any bank or bank affiliate. These products are subject to investment risk, including the possible loss of value.

1Annuity guarantees are subject to the claims paying ability of the annuity issuer.
2Withdrawals from annuities before age 59 1/2 may be subject to a 10% penalty by the IRS.
3Variable annuities are long-term investments suitable for retirement funding and are subject to market fluctuations and investment risk including the possibility of loss of principal. Variable annuities contain fees and charges including, but not limited to mortality and expense risk charges, sales and surrender (early withdrawal) charges, administrative fees and charges for optional benefits and riders. Variable annuities are sold by prospectus. You should consider the investment objectives, risk, charges and expenses carefully before investing. The prospectus, which contains this and other information about the variable annuity, can be obtained from the insurance company issuing the variable annuity, or from your financial professional. You should read the prospectus carefully before you invest.
4We do not provide tax advice and investors are advised to consult their tax advisor for their particular situation.
Get Started
At BSNB Financial Services, our financial planner professionals are ready to comprehensively look at your unique goals and objectives and help you develop solutions for getting to where you want to be.
---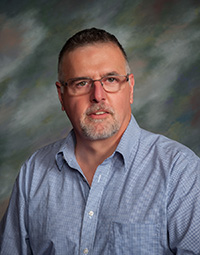 Stephan Scribner, CFP®
Infinex Financial Consultant
BSNB FINANCIAL SERVICES
990 State Route 67
Ballston Spa, NY 12020
(518) 363-8196

Stephan Scribner, CFP®
Certified Financial Planner Board of Standards Inc. owns the certification marks CFP®, Certified Financial PlannerTM and CFP® in the U.S., which it awards to individuals who successfully complete CFP Board's initial and ongoing certification requirements.
---